Webshop
>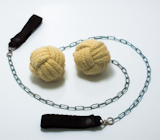 Medium-sized monkeyfist poi. It has ideal weight and beautiful flames.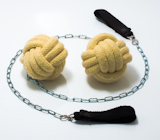 The biggest monkeyfist poi in my stock. It is characterised by giant flames and a very long burning time. You can perform a 10-minute choreography as well and its fire will not fade.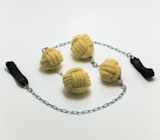 A combination of the double-wicked and the monkeyfist pois.
---